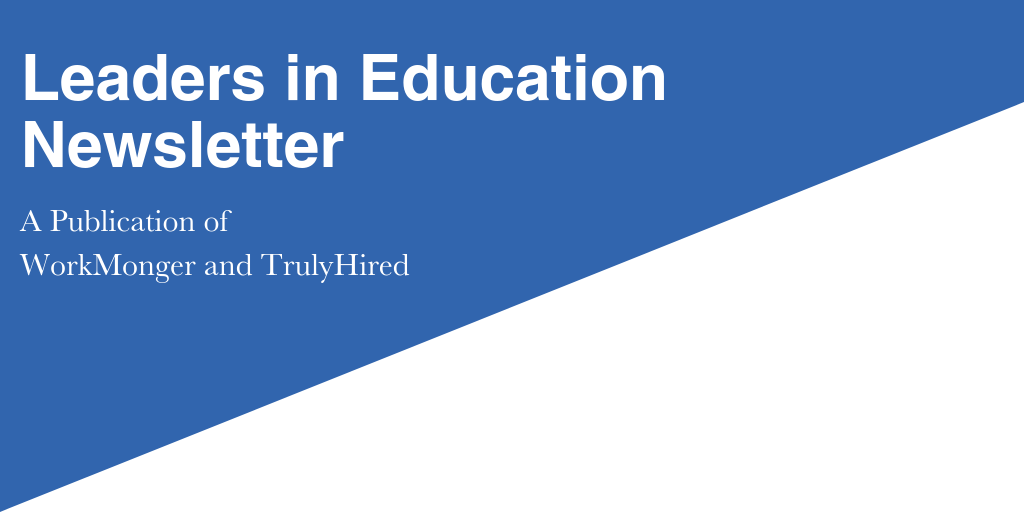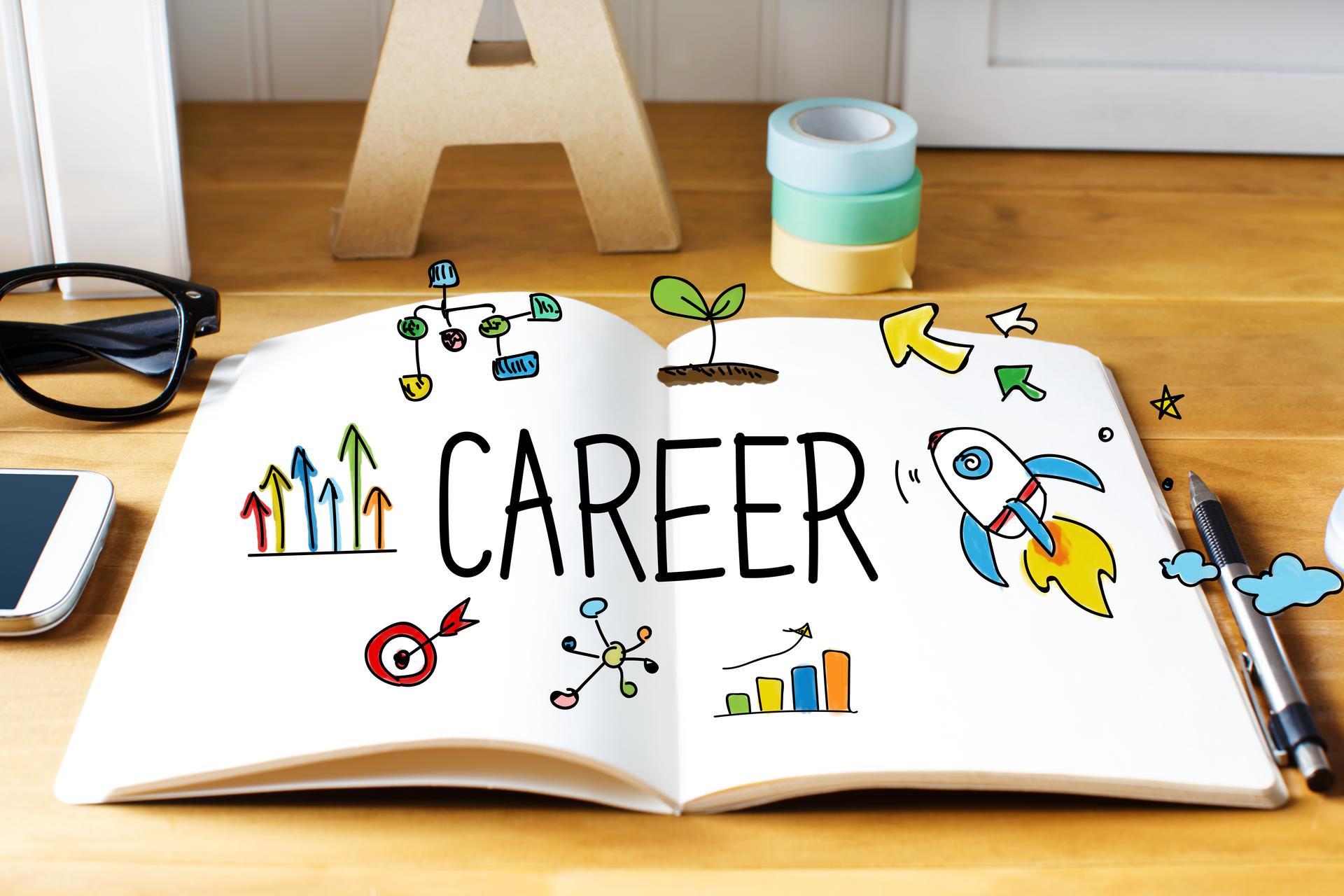 Career and Job Search Support
In this edition of Leaders in Education, we will focus on the latest tools, resources,
and guidance for education leaders looking for career and job search support.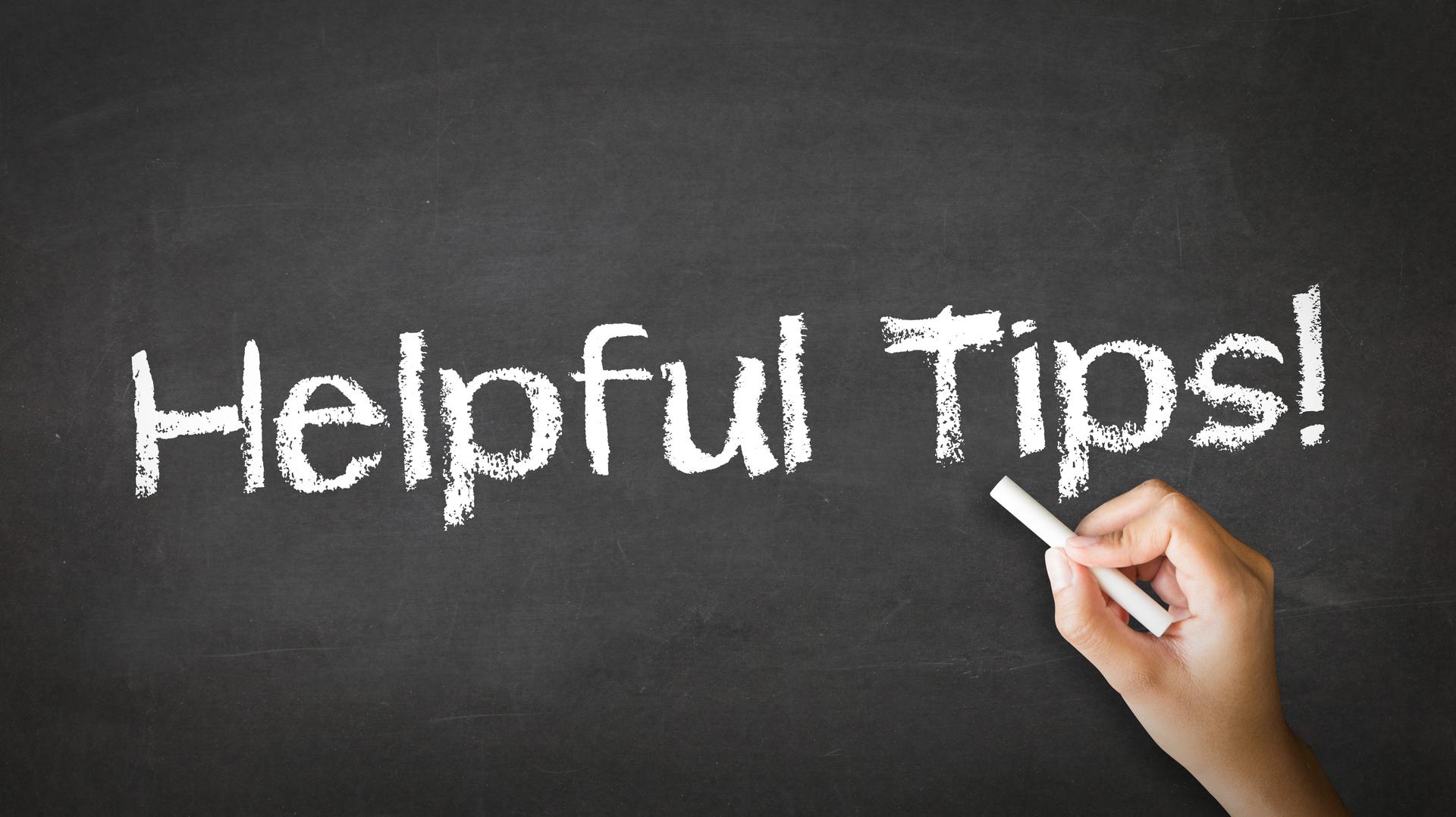 You've spent time preparing your resume, updating your LinkedIn profile, and seeking the perfect roles in the education sector that match your long-term career goals. You've applied for a handful of positions. If you succeed, you will have the opportunity to be involved with the meaningful change that comes with working in a non-teaching position in the education sector.
The email you've been waiting for finally arrives. A hiring manager or recruiter has offered you an interview for your dream job! You are excited and nervous at the same time. Don't let the excitement fade because enthusiasm translates well in a job interview, especially in an era where many interviews are online via Zoom, Google Meet, or Skype.
You can calm your nerves by investing in a few hours of interview preparation and engaging in effective interview follow-up practices. This exclusive WorkMonger article will provide you with seven tips for effective interview preparation, seven tips to follow when you participate in an interview, and seven tips for effective interview follow-up
10 Ways to Launch a Successful Job Search amid the Coronavirus
The key to achieving your career goals is to use this time wisely now to set yourself up for quick success later, once the economy starts to rebound. Here's a list of 10 things you can do now to boost results.
America could be called the get-it-done nation. With 53% of Americans employed in May 2020, many are working hard to help fuel their dreams across all facets of American life. So how are we doing? Explore the facts about Americans and work.

What is an Education Entrepreneur and How Do I Become One?
The process of becoming an education entrepreneur is similar to starting a business in other sectors except it involves understanding the education sector culture coupled with a strong desire to bring about change in this space. Take your first steps as an education entrepreneur today.
How to Make the Most of a Career Break
There are a lot of reasons why you may need to step away from your career for a while. Becoming a parent, looking after a relative, or dealing with health issues can all lead you to needing a break from work. When you first decide to step away, you may worry about what awaits you when you're ready to return. While the uncertainty may feel a bit overwhelming, read this article for ways to use a career break to your advantage.
What to Do Right Now if You Are Looking for a Job in EdTech
In a post-COVID world, education technology is here to stay. There are four things JobSeekers should do right now to put themselves in a position to take advantage of future changes in the job market in order to be competitive for roles in EdTech.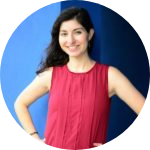 Career Corner: Ask a Recruiter
If you're active on LinkedIn, you may have noticed multiple ways to let recruiters and connections know that you're "Open to Work," from filters around your profile photo or a notification which can only be viewed by recruiters outside of your current place of business.
I've also observed users who write "Open to Work," "Seeking new roles," or "Open to New Opportunities/ONO" in their headline. But just because all those features are available, doesn't mean they're the most strategic approach to your job search. My thoughts are below:
Writing "Open to Work," "ONO," or "Open to New Opportunities" in your headline: This is the least strategic approach. Your headline is an opportunity to share your job function/areas of expertise, AND, there's a character limit. Don't waste precious LinkedIn "real estate" on language that is unrelated to your skill-set, areas of professional interest, and value-add. Recruiters conduct sophisticated searches for talent based on your technical skills and past professional/academic experience, not by "open to work." They may then filter by candidates who have indicated they are open to work, but only after they've searched by skills/experiences.
Using the public "Open to Work" filter: This is best for professionals who are currently not employed, or who have already notified their boss/colleagues/important stakeholders that they're leaving their current position, and are trying to notify their larger network (not recruiters) about their desire for a new role. I'm not a huge fan of this approach though because it can overshadow your skill-set and job function.
Using the private "Open to Work" filter (i.e. only LinkedIn users with a special recruiter license can see): This is the approach I most recommend to jobseekers. You can strategically notify recruiters about your desired job titles, job search timeline, and cities/regions of interest while still not making your profile all about your job search.
The strategies I've reviewed above are overwhelmingly passive - don't rely on them alone! They should complement relationship-building in your industry, actively applying for roles, conducting informational interviews, and optimizing your job seeking toolkit (i.e. your LinkedIn profile, resume, cover letter, etc.).
Need a thought partner on your job search strategy? Our team can help. Check out WorkMonger's Career Coaching services to learn more.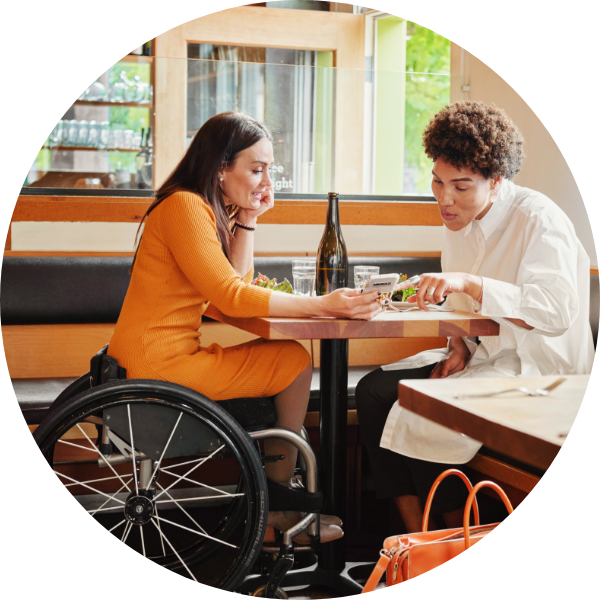 WorkMonger Team Recommendation
Complimentary Learning Pathways for In-Demand Roles
Microsoft has identified the key jobs and horizontal skills that are most widely in demand and has created learning paths for these via LinkedIn Learning. There are 10 jobs, including many that you can find in the education sector, that are in-demand and are well positioned to continue to grow in the future. These 10 jobs were identified as having the greatest number of job openings, have had steady growth over the past four years, pay a livable wage, and require skills that can be learned online. You now have complimentary access to these 10 learning paths. Click below to access the online trainings.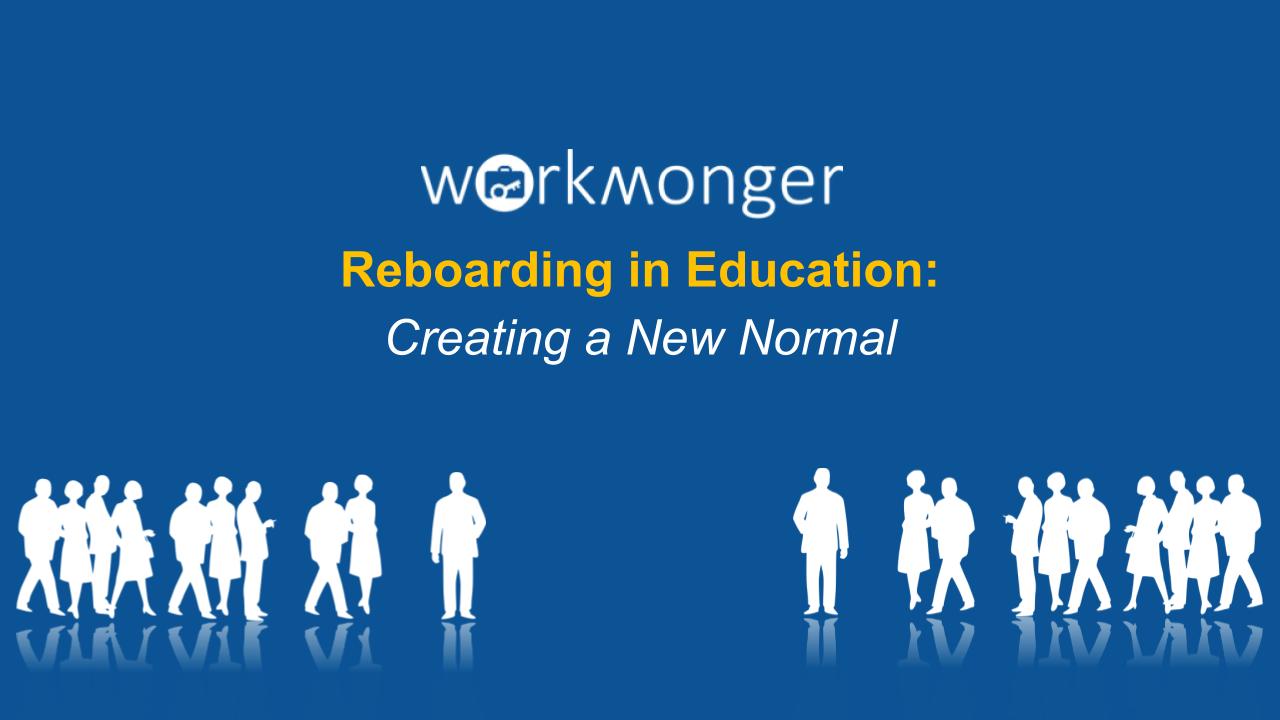 Webinar: Reboarding in Education
Creating a New Normal for Your Organization

Workplaces as we know it will never be the same again. With increased remote working, hygiene requirements, and social distancing protocols, employees will need to be guided in their return to in-person work. Your return to workplace ethos will make or break engagement and productivity at your education organization. Make it count!

Watch this webinar and learn how to keep your employees safe and informed during their transition back to the workplace, including tools and the best practices to help you face these unprecedented challenges head-on and successfully transition your organization back to in-person work.

Safely Back to Work: Best Practice Protocols
Organizing and implementing a safe return to work amidst the disruption of the pandemic poses significant challenges. Urgent action is therefore needed today to be fully prepared to get people quickly back to work safely when the moment is right. The HR services industry alliance has put together guidance and best practices for safely returning to work in this new report that includes over 100 recommendations and guides.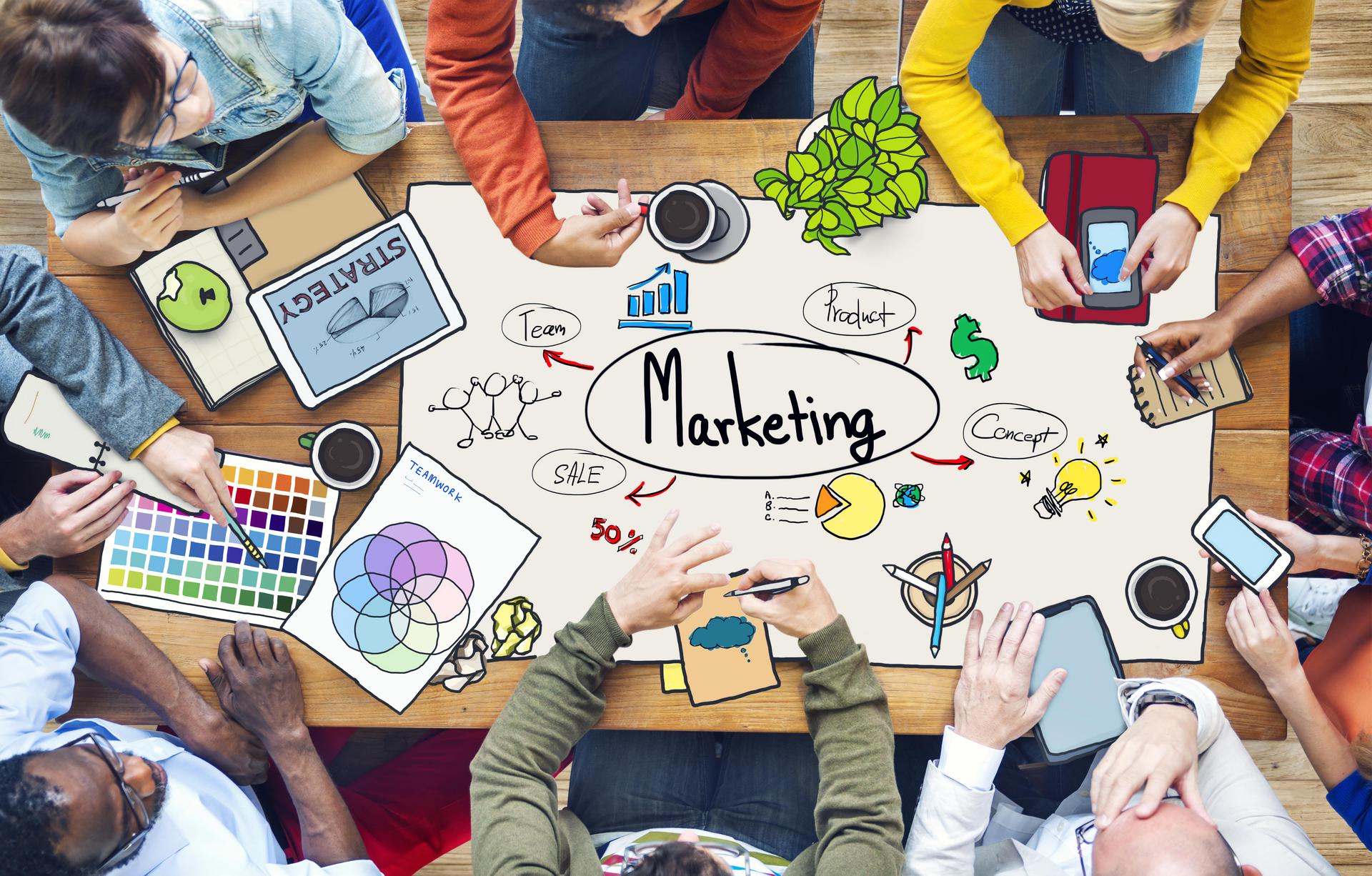 Featured Role at WorkMonger

Remote Digital Marketing Manager
Do you have a passion for the education sector and educational equity? Are you a self-starter with excellent writing skills that accompany a high level of productivity? Do people tell you that you have a technical mindset and ability to learn new things quickly and efficiently? If so, you may be a good match for the Remote Marketing Manager role at WorkMonger.
WorkMonger, an algorithm enabled talent matching service for the education sector, seeks a Remote Digital Marketing Manager to help lead our content, email, client acquisition, and social strategy. Click the button below to read more about the role and submit your application online for consideration.
TrulyHired is a quick, easy, and tailored job board that specializes in providing JobSeekers with non-teaching roles at impact-driven education organizations. Here are a few of the amazing roles we have available. Check them out and apply if you're interested!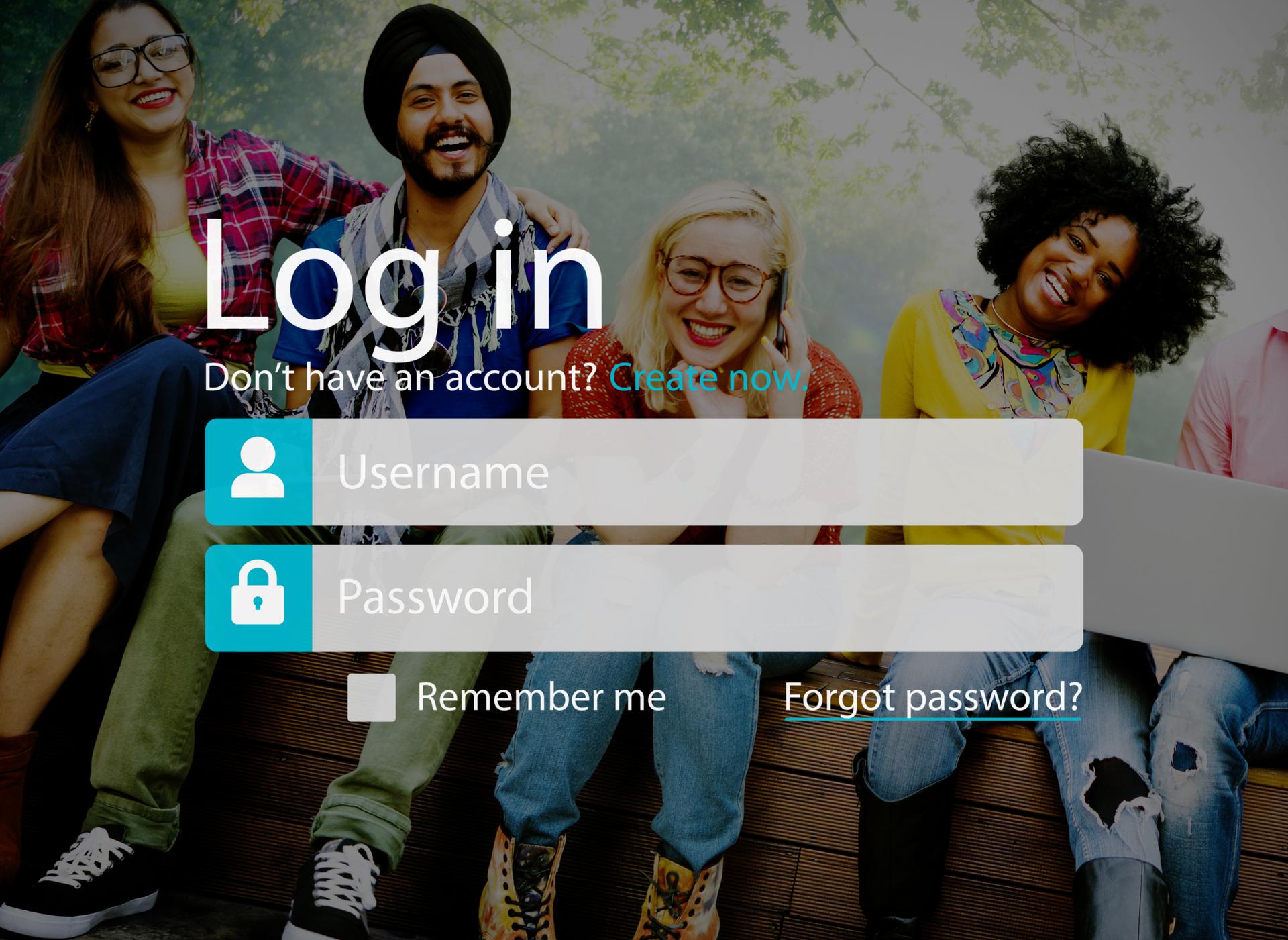 Announcing Our New Career Technology Platform
As you know, WorkMonger is committed to improving the efficiency of the talent ecosystem in education by leveraging technology to connect mission-aligned professionals with education-focused organizations and schools across the United States. As part of this commitment, we are heavily investing in advanced technologies to make connecting with your next great career opportunity even easier. We are excited to announce the availability of our new technology platform that features an Enhanced WorkMonger Account. You can now manage and update your career preferences anytime, so we can be sure to match you with your next great opportunity.